Enterprise social networking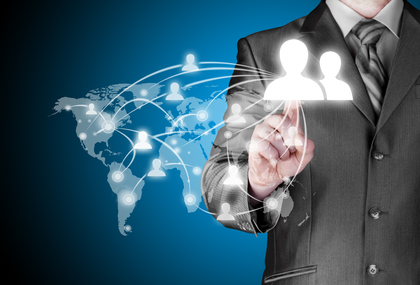 Companies regardless of size need to connect to the global markets separated by time and distance, to remain relevant.
They must find innovative ways that appeal to highly skilled individuals to come together to collaborate, capture & share tacit knowledge and unify processes.
Thoughtful, continuous engagements humanize the enterprise and give everyone a voice that will help a company stay more agile and competitive. It is found that social network helps to create online communities, make conversations, and tear down silos leading to improvement in individual productivity, removal of barriers to innovation for a broad range of co-workers; and ultimately generation of more revenue for the enterprise.
This workshop is targeted at business executives who are new to or planning to roll- enterprise social networking in your organisation. Let the expert hands from Thinkmasters guide you with practical, useful insights on how to jump-start the social networking initiative and to steer away from potential pitfalls such as:
intranet site for social networking, portal and collaboration, document and web content management,
build online communities,
business intelligence for reports and dashboards,
features and functions for project roll-outs,
incorporating software applications for work flow processes e.g. key account management, product launch tracking app for extending customer relationships, and
co-opting leading-edge technologies like XBRL for data creation and consumption in support of integrated thinking / reporting to underpin sustainable value creation.
This practical workshop is leveraging off the MS SharePoint 2010 platform to showcase a real-life case project that is cloud-based and mobile-ready. It also serves to open the door for companies already using SharePoint but are undecided about rolling out enterprise social networking; to gain useful insights on some of the pay-offs with minimal incremental investment.
Our expert trainers are skilled professionals with years of experience in business processing domain knowledge coupled with the relevant technology know-how; and have implemented enterprise social network–based projects for its clients globally.
Participants may be eligible for the various training grant support from Singapore on a case-by-case basis.
If you are interested, please contact us for details.